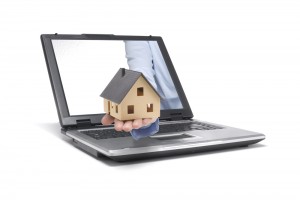 If you're considering selling your house now that the housing market is improving, you must take into account how much buyers have changed what they look for, in today's society of information.
During the past six years, major adjustments in how buyers communicate, share information, research, and decide what they're looking for, mean that you need to provide them with very targeted information and the buying experience they seek.
If not, you risk losing them. Why? Because today's buyer has a very short attention span …
Today's home buyers have survived the housing turbulence, just as you have. They have watched prices go up and down and up again, foreclosures rise, interest rates drop, rules and requirements from mortgage lenders change, and the availability of information increase. According to USA Today, they are beginning to buy again, but they are both smart and cautious. Most of all, they are used to waiting. And the young 'uns are out there too (and they have money to burn)!
Research supports the idea that Gen X and Y home buyers begin investigating as much as a year and a half ahead of when they're ready to buy. And almost all buyers will initiate their home search online and get very informed before they ever step foot in your open house. That indicates you won't find a sense of desperation: instead, you'll find that they will research, compare and make careful offers. Therefore, to position yourself correctly to all potential buyers, just follow these simple steps…with the help of your favorite Realtor ®, of course.
Set the Right Price
Many sellers make the mistake of setting the listing price too high. I cannot emphasize enough that an overpriced house, will (not even 'may') derail the sale. Over the long haul, you will get less money for the house than if you had gone with a different initial strategy. Buyers today are very much in the loop about the current fair market value (FMV) of your house. They know what you bought it for, what it looked like when you bought it, what your street looks like, what your neighbor's house looks like, how many miles your house is from a local Starbucks (walking and driving time!), how much you owe on it and will adjust/deduct their initial offer price based on your exterior/interior upgrades and condition of your house, as compared to other similar houses in the 'hood.
As a seller, if you get unrealistic about the value of your house, it will surely add to its days on the market (DOM) and will ultimately make it less desirable to savvy buyers. And once a listing has been on the market more than a certain number of days, it becomes stagnant. Plain and simple. Buyers may wonder if something is 'wrong' with the house.
Of course, you want to get the most from your home that you can, but if you choose too high a price at the outset, a potential buyer's online search criteria might exclude it. And if they do see it, it won't be hard for them to conclude that the house is not worth their britches. Is that even a saying? Not sure. Oh well. You get my point. Plus, assuming that buyers will make a lower offer from which you can negotiate does not take into account the fact they may not want to negotiate at all. Negotiation will only be pursued if the buyer sees the value. Quick little formula….Value = Benefits/Price. … Boom.
Staging Your Home
The information age and reality TV have changed the bulk of buyers' perceptions of how a home should look. You ever hear of HGTV? Most Buyers have and they now have some pretty high standards. Don't disappoint them.
Executing some simple, yet inexpensive changes, will be critical. Plus, I am not of the school that believes that everyone needs to spend at least $1000's on actual professional staging in order to sell for top dollar. Prepping your home for sale can be as easy as taking away some personal items and otherwise de-cluttering so that it looks more like one of those brand new model homes, even though yours may be older than your Great Aunt Ruth. Maybe just take away that shrine of your favorite football team/Anime character…Put away your gym socks…And never, ever underestimate the power of a professional Type A cleaning/scrubbing once-over. I am talking nooks and crannies on the stove. I am talking the inch of dust on your fan blades or air vents. You would be surprised how often a clean-house-to-you would be a 'yuck' house to someone else. You literally only have seconds to impress a buyer. And an unclean house will always get less money than one that sparkles. The key here is getting the buyer to look at/judge the house itself , not who lives there.
Pay Attention to Images
Online shoppers are making nano-quick decisions based on the images they see. If the photos of your home are in any way blurry, busy, cluttered, or dark, they may pass over them in search of home postings with better, brighter photos. Worse yet, is a listing with no photos at all. The younger the buyer, the more skeptical they are of listings without any images and even those with only one picture. Whatever you do, please don't display a picture of your toilet (even if it's a Toto). No one cares what your toilet looks like and gone are the days of outside plumbing. In other words, it is safe to say that 99% of all houses in the United States will have them by now. And these pictures are taking up too much space on the web.
According to Money Smarts, shrewd online shoppers are also using Google Street View or Bing 3D to check out your curb appeal. Here is some homework for you…Check out the street view yourself by searching your address on Google or Bing and choose the various views. And if what you see is out of date—such as old fencing or exteriors, overgrown landscaping, or empty lots—you will want to make sure that your future listing description addresses theses improvements and changes. Remember that for many modern buyers, the online images/videos they see are their version of an initial open house. When online images don't satisfy, you may not get them (or their wallets) to look any further.
At the end of the day, you need to put yourself behind the buyer's computer screen. That is, make sure you know that the buyer is seeing before you put your beloved property on the market. Do not dismiss that fact that buyers of today are arming themselves with a mountain of information before they make any offers.
You only have one good shot to sell your house. Don't get caught up in what you think you know or is logical to you. Allow a professional to lead the navigation for you. We too, want you to get the most money out of your listing. We know the pricing strategies that work in today's market place. We can help you address any nuances and issues relating to how your home shows up in searches, images, and other online locations so that you garner the 'right' kind of attention. The kind of attention that gets your home sold for the most money possible. This is what we do all day long.
Ready to get started? Give us a call/text/email today.