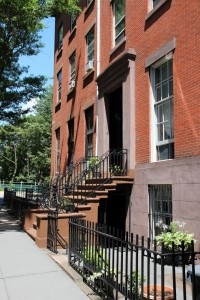 With all of the tools available online and off for finding your new home, you can spend lots of time thinking about the type of house you want, planning how many bedrooms, what type of flooring, what appliances come with the kitchen, and if it has a fireplace. But… before you get that far, perhaps you should stop and consider the neighborhood you want to live in first. You can find the perfect house, but if it is in the wrong neighborhood, then who cares?
Figure Out What You Want
Start by making some quick notes. Besides being able to afford the monthly mortgage payment, ask yourself what is of most importance to you? If you are younger, it might mean access to recreational activities, nightlife, colleges or universities. If you have children, it may be important to be near parks/schools. If you are an empty-nester or older in age, you may want peace/quiet and something low maintenance. Want to be close to work? Determine how long of a commute you prefer, if public transportation is necessary/available, or if parking is important. For many people, living in the perfect home in the perfect neighborhood (at the price you want) may realistically translate to hunkering in for a longer commute (books on tape, anyone?) and allotting for a bigger overall budget in gas.
Perhaps you ideally want your home to be in a walkable area? Check out a potential neighborhood's walkability. If you prefer 'easy' access to shopping, that funky little coffee shop or your favorite breakfast place, don't fall in love with that house that is 45 minutes out, in another county (but it has ten acres!) that is far from the 'life' that your friends and family consider to be local. If living there requires you to basically pack a tent/canteen every time you leave the house, then you are too far out. Yes, you may be able to get that home for way less than the median price but I always advise my clients to think forward when they make their purchase (more on that ahead). Overall, just remember that a convenient location is always in style.
Determine What You Don't Want
Since there is plenty of 'sticker shock' here in San Diego, figuring out the absolute deal breakers is probably an easier way to determine your eventual zip code (after realizing that price will dictate primarily anyway). There is now plenty of extra information online so check out crime statistics, sex offender registries, and the local school districts. By the way, buying a home/condo in highly rated school districts always tend to increase your potential home value over time. Here in San Diego, we have a variety of fantastic public schools (of which I am a product of) and homes in these districts tend to hold their value beautifully, no matter what the housing market is doing. And no matter what, make sure to drive-by potential neighborhoods in the day and again at night, in order to gauge the potential noise and density of any given street/area. And ask your Realtor® if the location of your choice has any environmental or physical impacts. PS: I would advise against living near the garbage dump, no matter where you live. This seems obvious but from prior experience, I must restate.
Plan For the Future
A home purchase isn't just about what you want today but also what the house/condo will give back to you, in the future. To be sure, this home will be a place that will provide you shelter, create memories, host your friends/family but don't forget that it's also a place that can eventually reward you with some good equity or put you in a position to 'lose your shirt'. So if you learn anything from this piece, just know that picking the neighborhood is JUST AS IMPORTANT as the house itself. No pressure. No pressure at all.
Talk to a Professional
To that end, if you are looking to purchase here in San Diego, we are available to help you through all of these details. You will definitely want to talk to us before you 'fall in love' with that potential money pit (that is pulling on your heart strings). We provide objectivity to your subjectivity. :).